Welcome
The Klamath Tribes welcomes you to our redesigned website, focusing on providing you with the information and resources you need at your fingertips. The tribe has transitioned to online access most of the resources and forms previously available only on paper. It is our hope that this makes working with the judiciary more user-friendly and accessible.
The Klamath Tribes have a unique coordinated prevention and intervention initiative for youth that are already involved in the justice system.
On December 14, 2009 the Klamath Tribes Judiciary, in collaboration with the Klamath Tribes Social Services Department, the Klamath County Juvenile Department, and the Klamath Circuit Court (State Court) entered into a "Memorandum of Understanding (MOU) between the Circuit Court for Klamath County, 13th Judicial District for the State of Oregon, Klamath county Juvenile Department, the Klamath Tribes of Oregon, Klamath Tribes Judiciary, and the Tribes Social Services Department."
Child support services is a key part of The Klamath Tribes' commitment to the welfare of our children. Our Child Support Ordinance declares that...
"Every child needs the love, care, medical and financial support of both parents."
eCourt
The Klamath Tribes Judiciary website endeavors to provide excellent customer service to our tribal community, with user-friendly online forms for filing a range of court and legal documents from your computer desktop, tablet, or phone. Please visit our site pages, the listing of all forms, or use the search above, to locate the form you need. You can complete it and, if required, make a payment online securely.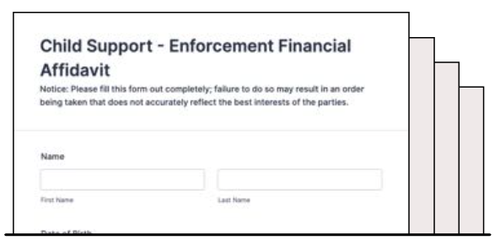 Online forms for user-friendly access
Mission
Through dedication and professionalism the Klamath Tribal Courts will provide the highest level of service to members of the Klamath Tribes, any Indian, Klamath children, and parties consenting to the jurisdiction of the Courts.
Child Support Enforcement enhances the well-being of children by assuring that assistance in obtaining support is available to children through locating parents, establishing paternity, establishing support obligations, and monitoring and enforcing those obligations.
Klamath Youth Council 2017